Toyosu's tuna intermediate wholesaler "SUZUTOMI CO.,LTD" handles frozen tuna exports overseas.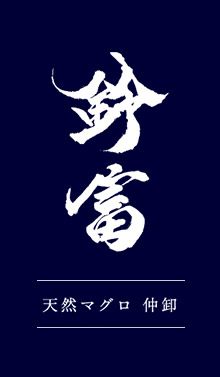 Toyosu to the world.
Bringing you wild tuna.
Seafood, particularly tuna, has long been a staple in Asian cuisines and has gained popularity worldwide in recent years.
At SUZUTOMI CO.,LTD, an intermediate wholesaler based in Koto ward, Tokyo, we specialize in sourcing and distributing the finest quality fresh fish, primarily wild caught tuna, to all regions of Japan and beyond.
Established in 1963, we have been providing the most discerning connoisseurs with the highest quality seafood, whether it is fresh or frozen, using the latest preservation techniques to ensure optimal taste and texture.
We hope you will have the opportunity to experience the exquisite flavors of our offerings.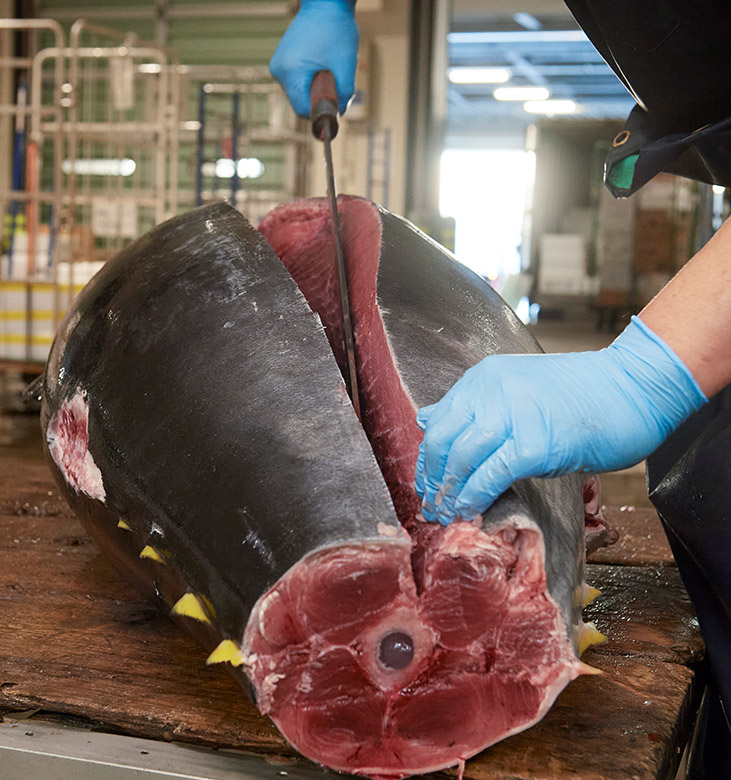 POLICY
Our commitment to wild tuna
Season
Stiffening
Subtle flavor
At Suzutomi, we are dedicated to sourcing only the highest quality seafood. We carefully select each product with a discerning eye, examining the unique flavor and texture of wild caught and fresh fish on a daily basis. One of the main distinctions between wild and farm-raised fish is the firmness and delicate taste. Wild seafood is typically more firm and juicy due to its natural habitat in the open ocean, allowing for the true flavor of the lean meat and fat to be fully experienced. We sincerely hope you will take the opportunity to try our delicious Suzutomi seafood offerings.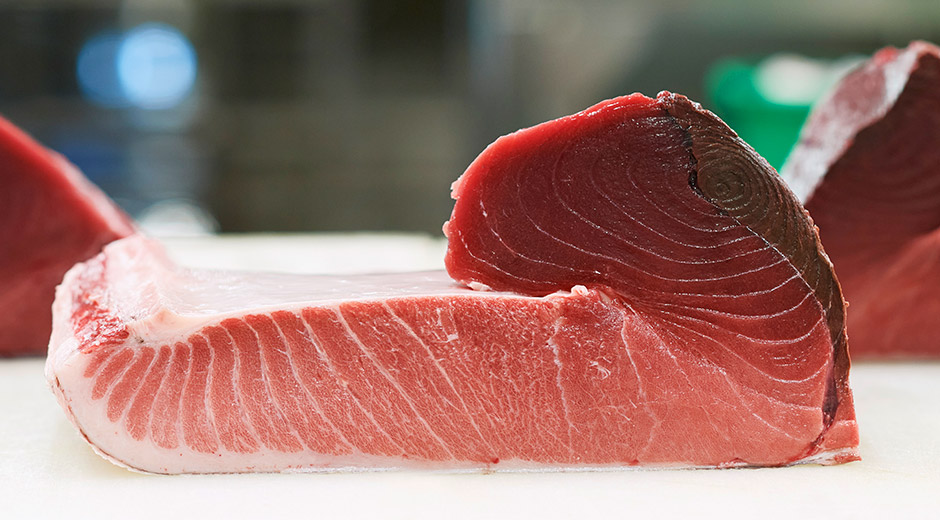 Reasons for choosing Suzutomi
01
Directly-managed store
We are also developing restaurants as a business based around natural fresh fish. Our knowledge of the food and beverage industry enables us to better understand the customer's perspective and provide services from the same point of view.
02
Extensive experience
Suzutomi has operated a wild tuna brokering business in Tsukiji and Toyosu for more than 50 years. We have a proven track record from working with a wide range of facilities including restaurants, hotels, inns, and overseas suppliers, and we flexibly react to a variety of problems.
03
Skilled connoisseurs
Our "connoisseurship" is one of the strengths that we have honed from our long history of handling wild tuna. We have cultivated our discernment through daily contact with tuna, which is how we are able to provide you with the best products that are sure to please.
04
Proven technologies
There is a wide variety of tuna, some of which are not suitable for freezing. We select the best items for freezing, and use high level freezing techniques to produce delicious frozen tuna.
Delivering the best of the season
to the world by flash freezing.
Returning 90% of the taste.
Our freezing technology dispels the notion that "frozen tuna is not delicious." By making full use of pre-cooling and simultaneous cooling from three directions, we are able to reproduce more than 90% of the original fresh flavor, even after thawing.
Minimal dripping
"Prime Zero" and "3D Freezing" flash-freezing minimize the breakdown of tuna cells and minimize dripping. Therefore, it can be defrosted without losing flavor and moisture.
Able to be stored long-term
Frozen tuna can be stored for 1 to 2 years in an environment below -50°C. This is ideal for restaurants, as they can easily enjoy the taste of natural products any time.
Free from chemicals
Reliable quality
We use the "Prime Zero" and "3D freezing" freezing methods to minimize discoloration and provide products that are free from chemicals.
ISO 22000 certification
Strict hygiene management
We acquired "ISO 22000" certification, an international standard. Our processing plant is also "FSSC22000" certified. We conduct thorough hygiene control based on a management system, which is aimed at both reducing the risk of food accidents and preventing them from reoccurring.
Providing consistent prices
The price of wild tuna, which has a different season for each species, may fluctuate depending on the catch. We use frozen tuna to ensure a stable price and supply, and deliver products that retain their delicious taste all year round.
Do you have any of the following problems?
・Drips when defrosted.
・Won't frozen tuna lose some of its flavor?
・Not sure how to handle frozen goods.
Q&A
Frequently Asked Questions
Regarding purchase lots.

Please contact us for the quantity that we can serve at your convenience.
Can an individual purchase these products?

Individual customers may purchase from us.
ONLINE SHOP

Contact Us